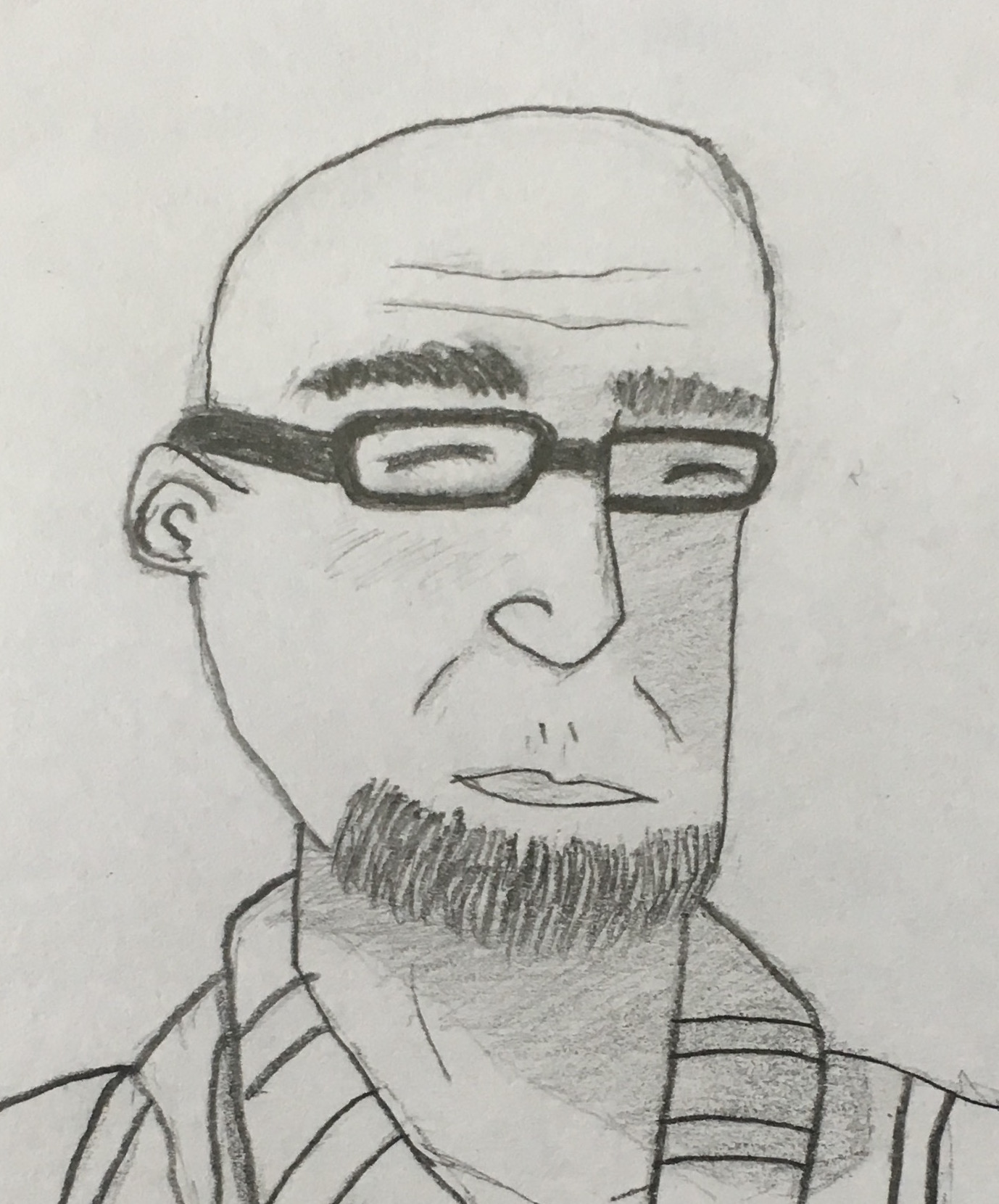 Author Sketch by Melchior
About the Author:
MICHAEL DUDLEY was born in downtown Toronto, Canada, and reared in Scarborough, Ontario; for 35 years he lived and worked in rural Southwestern Ontario.
His writing has been extensively published in newspapers, magazines, journals, and anthologies. He is the father of three and the author of numerous poetry volumes, including pilgrimage (Red Moon Press, 2017), a revised and expanded selected volume of haiku, prose, and senryu. Michael regards haiku as an important literary bridge of inclusion that unites people and peoples around the world. 
During the past three years, in person and via technology, Michael, Tomislav Maretić, and Dejan Pavlinović co-wrote NEXUS haiku, a bilingual, cross-cultural collection of haiku, senryu, sequences, and rengay that was published in 2021 and awarded the "Borivoj Bukva Award" from the Croatian Literary Society for best haiku collection published in Croatia during the year.
At the Zagreb Literary Talks in 2019, he presented a lecture titled "Reciprocal Synthesis," later published in the journal Most/The Bridge (Croatian Writers' Association, 2019), that discusses in detail his especial interest in co-created collaborations of many kinds, including haiku drama, which he calls "haiama," and synergistic performance that integrates haiku with other modes of expression and connection.