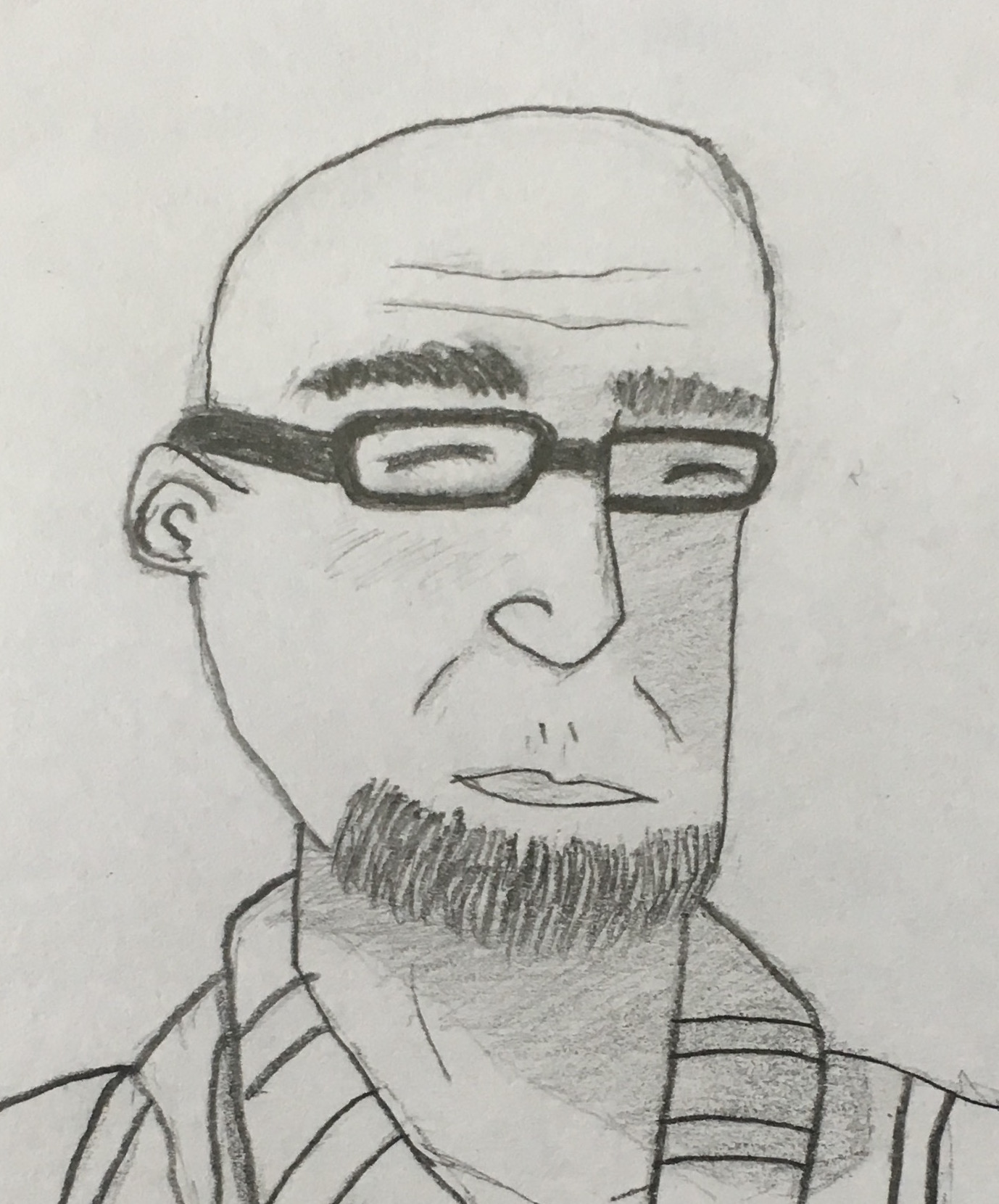 Author Sketch by Melchior
About the Author:
MICHAEL DUDLEY was born in Toronto, Canada, and reared in Scarborough, Ontario. For 35 years he lived and worked in rural Southwestern Ontario. From June 2018 to May 2020, he travelled internationally, a journey that was paused due to the COVID-19 pandemic but soon is likely to resume.
In 2017, Red Moon Press published pilgrimage, a revised and expanded volume of his selected haiku, senryu, and sequences. Most recently, Michael and Tom Clausen of Ithaca, New York, published Interchange (Amazon, 2022), a collaborative volume of haiku, prose, and photos that was short-listed for a "Touchstone Award for Distinguished Books" from the Haiku Foundation and won the "Borivoj Bukva Award," International Category, presented by the Croatian Literary Society.
Michael regards haiku as an important literary bridge of inclusion that unites people and peoples around the world, and he has an especial interest in creative collaborations of many kinds, including compositional co-creation, haiku drama, and synergistic performance that harmonizes haiku with other modes of expression and connection.
In March of 2023 he became International Coordinator for the Haiku Society of America.
He is the father of three and lives in Chatham, Ontario.