Announcements:
HaikuLife 2021 The Haiku Foundation and YouTube: Video Haiga by Mel and Michael Dudley: "Easter Monday," "Sidewalk Ice," and "First Son Fishes"
Buciada Haiku Meeting, October 2019, Ivanic-Grad, Croatia: Group Reading of cross-cultural, collaborative "Nexus Haiku"
Zagreb Literary Talks, Zagreb, Croatia: Lecture entitled "Reciprocal Synthesis," published in Most/The Bridge, Croatian Writers' Association, October 2019
Association of Literature and Nekazano Publishing, Bar, Montenegro: "Readings from pilgrimage," February 2019
Night of Culture and Arts, Golubovci, Montenegro: Guest Panelist, "Celebration of Creativity," January 2019
Gradska Radionica, Pula, Croatia: Writer in Residence; Group Performance of cross-cultural, integrated arts project, "Synergy Ensemble," November 2018
Rijeka Literary Matinee, Rijeka, Croatia: "Readings from pilgrimage," October 2018
From Kanata Canada, published as a Haiku Canada Sheet, 2017
pilgrimage, volume of selected haiku, published by Red Moon Press, 2017
Available online from Red Moon Press and Amazon Books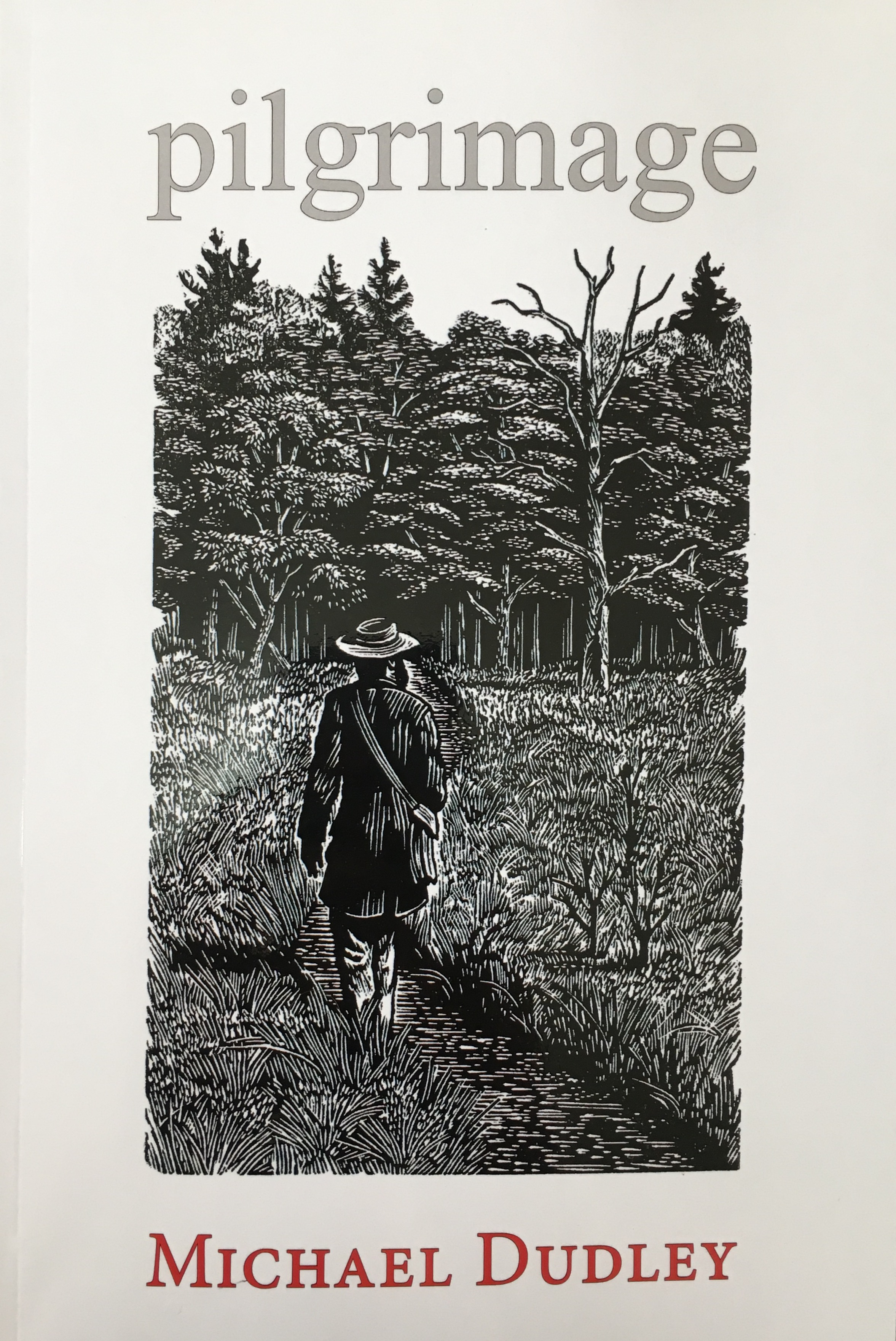 pilgrimage
Melodic and luminous, insightfully humorous, continuously wondrous — the evocative and provocative haiku of pilgrimage lead the reader on a compelling, encompassing journey of body, mind, and spirit. Selected from his 15 previous collections, including some of his earliest work and many of his most recent poems, pilgrimage is the definitive expression of Michael Dudley's distinctive achievement.
Foreword by Richard R. Powell.
Wood Engravings by Wesley W. Bates.
Order Now